JMC Packers Service's Wooden Moving
Welcome to JMC Packers Services! We are your one-stop shop for all of your wooden packing and moving needs. Our team of experienced professionals will provide you with the knowledge, skills, and resources to make your next move successful and stress-free.

Wooden packing is an integral part of any successful move. It is essential to secure and protect your belongings during the move and ensure that they arrive at the new location in the best condition. With our wooden packing services, we can help you pack up your home or office quickly and efficiently while ensuring that all of your belongings remain secure.
Wooden Packing And Moving Tips Helps You To Move Safely
When it comes to wooden packing there are several important tips to keep in mind. First, it is important to use the correct type of wood for your packing needs. Different types of wood can provide different levels of protection for your items and should be selected based on the size and weight of the items being packed.

Additionally, it is important to use the correct type of packing material such as bubble wrap or packing paper to prevent items from shifting and breaking during the move.

It is also important to label all of your boxes and containers. This will make it much easier to keep track of where everything was packed and will ensure that all of your items arrive in the right place. Additionally, be sure to use quality packing tape to ensure that the boxes and containers stay securely closed.

When it comes to moving wooden items, it is important to use the right moving supplies. It is best to use furniture pads or moving blankets to protect your furniture and other wooden items from damage during the move. Additionally, it is important to use appropriate lifting techniques when handling wooden items to prevent injuries.

Finally, it is important to have a plan in place before the move. Make sure to have a detailed checklist of all the items that need to be packed and moved, as well as a timeline for when each task needs to be done. Additionally, it is a good idea to enlist the help of friends and family to make sure everything runs smoothly.

At JMC Packers Services, we understand that wooden packing and moving can be stressful and overwhelming. That's why we are here to provide you with the knowledge, skills, and resources to make your move successful and stress-free. Our experienced professionals are available to answer any questions you may have and can provide you with the assistance you need to make sure your move goes as smoothly as possible.
Start packing early and plan your packing strategy.
Gather necessary packing materials such as boxes, tape, bubble wrap, and packing paper.
Label each box with a list of its contents and the room it belongs in.
Pack fragile items with extra padding and protection.
Use smaller boxes for heavier items and larger boxes for lighter items.
Pack one room at a time, starting with the least used items.
Disassemble furniture and wrap pieces with bubble wrap and/or packing paper.
Keep all valuable items such as jewelry and important documents with you.
Pack a bag of essentials that you will need for the first few days in your new home.
Contact JMC Packers for professional packing and moving services.
packers and movers Noida To Bangalore Near Me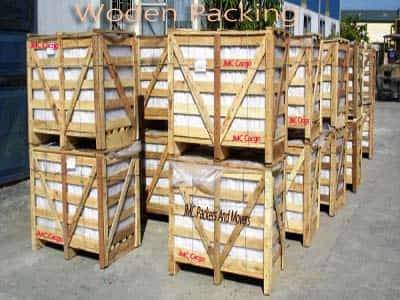 We Guarantee 100% Satisfaction at All Times.
Get your complete moving services with best packers and movers in India. We at JMC Packers and Movers offer you a flawless relocation package. We are your reliable, affordable, and professional packers and movers in India. We guarantee 100% satisfaction at all times. The services offered are relocation, packing and moving, packing, loading and unloading services. You can avail of these services anywhere in India and its suburbs on best terms.